In den letzten 10 Tagen, habe ich die Doctor Who-Staffeln 2, 3, 4, die 2009 Specials, Staffel 5 Folge 1 und Doctor Who Confidential für Staffel 1 und 2 geguckt.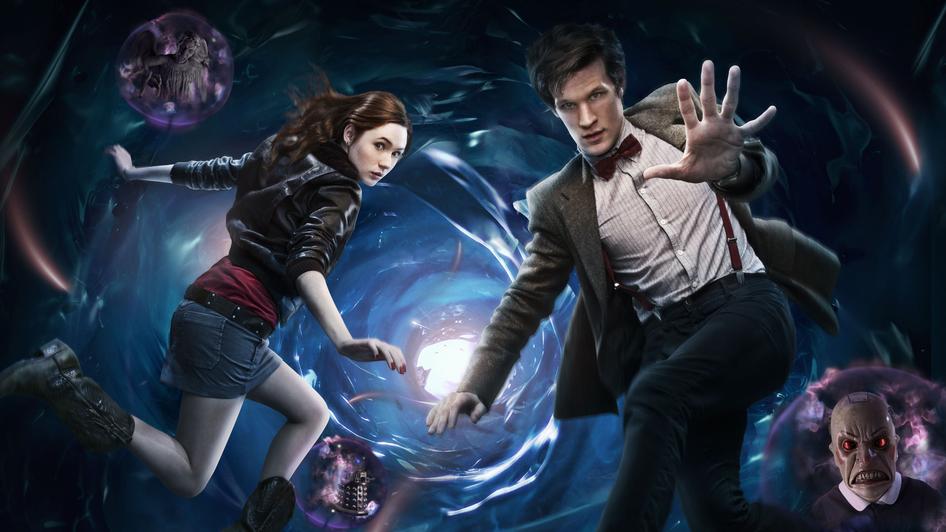 Ironischerweise war das Erste, was mir bei der neuen Staffel aufgefallen ist, dass die TARDIS-Türen nach außen aufgingen, weil ich mich nicht daran erinnern kann, dass sie das jemals zuvor gemacht haben. Die Geschichte wiederum war ziemlich geradeaus, ich kann nicht behaupten, dass es irgendwelche Überraschungen für mich gab (z.B. dass der Doktor nicht der pünklichste Mann ist, wurde wieder und wieder bewiesen [z.B. als er Rose zum ersten Mal wieder nach Hause gebracht hat in Aliens of London; The Girl in the Fireplace]; dass er seine Gegner herausfordert, ihn nachzuschlagen [z.B. Forest of the Dead]).
Sogar die Bedrohung, dass die Stille herabsinken wird, ist keine Überraschung – sie brauchen eine Geschichte fürs Staffelfinale.
Aber ich mag die Charaktere so weit – d.h. ich bin bereit, ihnen eine Chance zu geben -, ich frage mich nur, ob wir irgendeinen der alten Charaktere jemals wieder sehen werden (mit der Ausnahme von Professor River Song, die man in der Staffelvorschau sehen konnte).