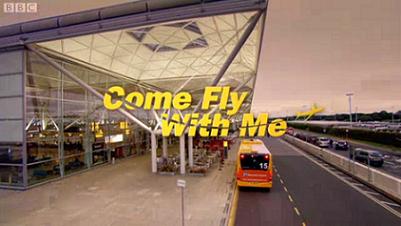 Come Fly With Me @ Wikipedia
Come Fly With Me @ IMDb
Diese britische Mockumentary folgt den verschiedensten Menschen, die an einem der größten britischen Flughäfen arbeiten. Da ist Moses Beacon, der Passenger Liason oder Ian Foot, der Immigration Officer. Da ist Fearghal O'Farrell, Steward an Bord von Our Lady Air und Taaj Manzoor, der für die Bodencrew von FlyLo arbeitet.
Die allermeisten Charaktere werden von Matt Lucas und David Walliams dargestellt, welche die Serie auch erschaffen haben. Die Serie ist eindeutig britischer Humor, aber dennoch international lustig.
Leider würden in einer Synchronisation wahrscheinlich all die verschiedenen Dialekte, welche die beiden imitieren, verloren gehen. Deshalb: OmU!