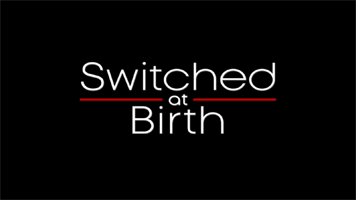 Switched at Birth @ Wikipedia
Switched at Birth @ IMDb
Eine Serie, die zwar thematisch jetzt keine neuen Grenzen auslotet, aber mich trotzdem interessiert, ist Switched at Birth. Basic plot ist, dass zwei Mädchen bei der Geburt vertauscht wurden und in völlig unterschiedlichen Verhältnissen aufgewachsen sind, bis alles rauskommt. So weit, so 08/15.
Allerdings ist eines der Mädchen hörgeschädigt. Und so wird in der Serie extrem viel mit den Händen geredet (es kommen auch andere gehörlose Charaktere vor) und dadurch sind viele Szenen einfach anders. Die Darsteller der Gehörlosen sind selbst auch wirklich hörgeschädigt, die spielen das also nicht einfach nur.
Side note: In der Serie Veronica Mars gab es in der ersten Staffel eine Folge zum Thema "bei der Geburt vertauscht" (Silence of the Lamb), in der die Hauptdarstellerin Katie Leclerc einen Kurzauftritt hatte.
PS: It's "deaf" or "hard-of-hearing", but not "hearing-impaired". 😉