Deutsche Version | Those that came … those that went … those that did both … and those that did neither nor
10 Things I Hate About You


A sitcom that is based on the movie of the same name but soon develops it's own spin on the events.
It's not over yet (two more episodes) but I enjoyed it while it lasted. I would have liked a second season.
FlashForward



All people fall asleep for 137 seconds and see their future from six months from now. A task force investigates the cause of that.
I tried. I really did. I wanted to like the show because the premise sounded really intriguing. But it was bore-fest 101. You can't fill an entire episode with a boring senate hearing. Not in the fourth episode of a new show! I even came back after the (really long) break but at some point I simply gave up.
Happy Town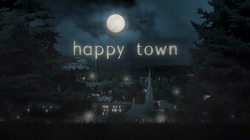 Mystery murders in a small town.
I was intrigued by the pilot and decided to continue watching it but then it was cancelled and I decided to don't even bother.
Mercy


Hospital show.
I only watched the pilot episode (because of Michelle Trachtenberg [Dawn in Buffy the Vampire Slayer]). Couldn't care less.
Paradox



A scientist gets pictures from the future and the police tries to solve the case before the crime actually happens.
Again a show that had a concept that sounded interesting but it simply wasn't. The characters and the cases were just not that good.
Romantically Challenged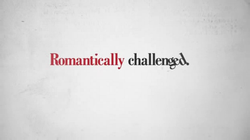 A sitcom (with laugh track) about a group of friends.
It was pretty generic and I stopped watching after the second episode. Then it got cancelled.