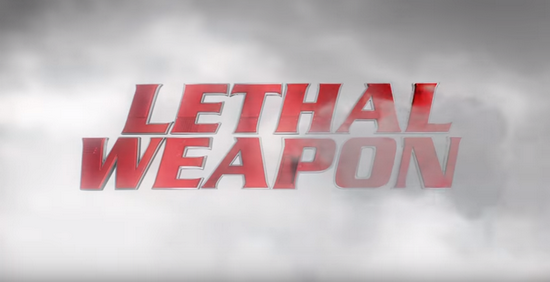 Lethal Weapon Website
Lethal Weapon @ Wikipedia
Lethal Weapon @ IMDb
Roger Murtaugh is a 50-year old cop recovering from a heart-attack operation and is slowly easing back into active duty.
Martin Riggs is a guy with a death wish and Murtaugh's new partner.
Together they'll crack jokes and bad guys alike.
Nothing much to say premise-wise if you know the original movies. The basic story is the same, the setup is the same.
I'd classify the show as an action comedy because it shows from the start that it's not going to take itself too seriously. You can see that when a car chase takes place on the track of an ongoing Formula 3 (or something similar) race and none of the race drivers are in any way bothered by that or the fact that a guy gets hit by a bus and in typical Hollywood manner (Rest in peace/pieces, Delorean!) the bus will not even stop after the crash.
These guys are not going to solve their cases by staring at some CSI / NCIS high-tech gadget computer, they're going to do it the old-fashioned way.
It's a show where you can relax you brain and just enjoy the ride.