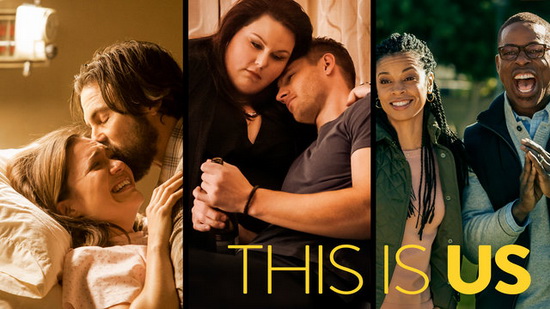 This Is Us Website
This Is Us @ Wikipedia
This Is Us @ IMDb
It's all about family. Brothers, sisters, children, fathers.
One happy pair is expecting triples, about to burst into this world.
The other pair are siblings; she's heavily overweight and struggling with it and he's Mister Hardbody and an actor playing a stupid role in a mindless sitcom.
And the last one is a man looking for his biological father who left him at the entrance of a firehouse when he was born.
What they do share is their birthday. Their 36th birthday to be exact. The triplet-father, the twins and the fatherless man. And by the looks of it, the triplets will share their birthday.
I did enjoy the acting, it is an interesting cast and it could be an interesting story, especially after you learn how all the people are connected to one another.
I particularly found it hilarious how Justin Hartley's (Smallville) character was against taking off his shirt in every scene for the sake of being eye-candy. Why did I find that to be funny? Well, because that was basically his job for all his episodes on Smallville. I don't think there was a single episode on that show where he didn't take his shirt off. He was even shirtless in the opening credits. 😉
But in the end the show is going to be a family drama and that's not exactly my favourite TV food. As I said, the story could be interesting, but it's just not a genre that I personally prefer.
Spoiler "Relationship of the characters" (mark to read):
If you want to know how the characters are intertwined: The parents expecting the triplets exist in the past. They are the parents of the twins (the third one didn't make it) and the baby from the firehouse has become the adopted third child.
So this show is probably taking place at two timelines. One in the now and one 36 years ago (1980).