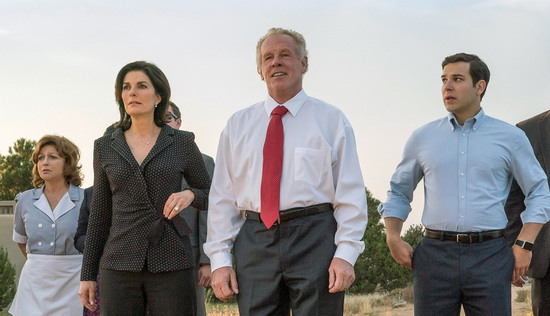 Graves Website
Graves @ Wikipedia
Graves @ IMDb
Former U.S. President Richard Graves is the last great republican. His presidency has now been over for 25 years and he does the usual stuff former presidents do: Opening senior citizen centers, giving speeches and having his own presidential libraries.
He's also considered to be worst American president ever. It doesn't bother him, though.
Until it does.
When he finally decided to google himself he realizes the true opinion people have of him. For the first time he recognizes the lives that were lost in the war that he started.
And so he decides to change and do everything with the power he still has left to make this country better again.
I only came across this show by pure accident. It was listed besides another show I wanted to watch, so I checked out the Wikipedia page. As you can see for yourselves, it doesn't say much at the moment.
So I decided to check it out for myself.
And I pretty much liked it from the start. Grumpy old men are right up my alley, but Nick Nolte truly sold it for me when he read up on his Google search and realized what he'd done and also when he visited the fallen heroes memorial.
I have still no clue what this show is going to be about but I'll watch it. I like how the people around Graves react to him, I already like Skylar Astin from Ground Floor and it's already way more enjoyable than the actual U.S. presidential election race.