Deutsche Version | June | August
July, 12th
Jennifer Garner    …    Jenna Rink
Mark Ruffalo   …    Matt Flamhaff
Judy Greer   …    Lucy Wyman
Andy Serkis   …    Richard Kneeland
Kathy Baker   …    Bev Rink
Synopsis: It's 1987 and Jenna has her 13th birthday. But it ends in disaster and she wishes nothing more than to be 30. And then her wish gets granted. When she awakes it's 2004 and she's Jennifer Garner and editor of the glamour magazine "Poise". But she's still 13 and she finds herself in a world where everything is different and – most importantly – where she's different.
My Opinion: Jennifer Garner is a great 13-year-old. It's funny to watch her react to things like a small girl would react. I also liked the fact that it turned out to be her that sold the front cover topics to their competitor and not Tom-Tom/Lucy because that would have been too obvious. What I didn't care much about was Mark Ruffalo, I have nothing against the actor, I just don't care about him in any of his movies.
And now:
'Cause this is Thriller!

July, 15th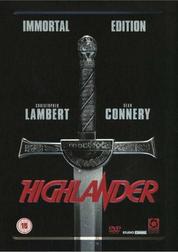 Christopher Lambert    …    Connor 'The Highlander' MacLeod / Russell Edwin Nash
Roxanne Hart   …    Brenda J. Wyatt
Clancy Brown   …    Victor Kruger / The Kurgan
Sean Connery   …    Juan Sanchez Villa-Lobos Ramirez
Beatie Edney   …    Heather MacLeod
Alan North   …    Lieutenant Frank Moran
Synopsis: Connor MacLeod of the clan MacLeod was born more than 450 years ago in the highlands of Scotland. He's immortal and he's not alone. Only a severed neck can kill him, when the stroke of a sword will release the power of the Quickening. Now the time of the Gathering has come, where only a few of them are still alive and they will fight for the Prize. In the end, there can be only one.
My Opinion: Love the first Highlander movie as well as the TV show, especially since I love sword fights and japanese Katanas. I love this whole Immortal mythology where guys like Ramirez have been walking over the Earth for more than 2400 years (or Methos in the TV show, with more than 5000 years the oldest known Immortal). And Queen's soundtrack to this movie is superb. A lot of famous songs came out of it ("Princes of the Universe", "Who Wants to Live Forever", "A Kind of Magic").
What I found funny was that the french-american Lambert played the scottish MacLeod while the scottish Connery played an Egyptian in the service of the spanish king. 😉
July, 16th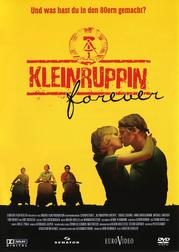 Tobias Schenke    …    Tim / Ronny
Anna Brüggemann   …    Jana
Michael Gwisdek   …    Erwin
Tino Mewes   …    René
Tobias Kasimirowicz   …    Mathieu
Toni Snetberger   …    Niklas
Sebastian Kroehnert   …    Max
Michael Kind   …    Koslowski
Synopsis: In 1967 the (east german) parents of the twins Tim and Ronny are killed in a car crash. Tim gets adopted and grows up in Bremen where he becomes a tennis player who is about to go to college in Florida. But one sunny day in 1985 changes everything. His school class goes on a day trip into the "Zone" and suddenly Tim stands face to face with his brother – a brother he didn't know he had. But when it's time to return home his brother knocks him out and takes his place. Suddenly Tim finds himself stuck in East Germany – and of course every one assumes that he's Ronny.
My Opinion: This movie manages to show the life in the GDR frighteningly accurate. All the tiny details you can only spot if you have lived there but also the big picture with the banners and the attitude of the people who have positions of power. But it's also a good romance movie about a guy who wants to go home badly (and of course runs into trouble with the Stasi) and the local girl who hasn't known any other live than this.
July, 28th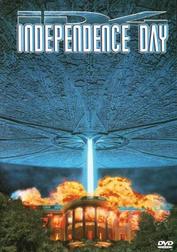 Will Smith    …    Captain Steven Hiller
Bill Pullman   …    President Thomas J. Whitmore
Jeff Goldblum   …    David Levinson
Mary McDonnell   …    First Lady Marilyn Whitmore
Judd Hirsch   …    Julius Levinson
Robert Loggia   …    General William Grey
Randy Quaid   …    Russell Casse
Margaret Colin   …    Constance Spano
Vivica A. Fox   …    Jasmine Dubrow
Adam Baldwin   …    Major Mitchell
Brent Spiner   …    Dr. Brackish Okun
Synopsis: July 2nd. Aliens come to Earth but they don't bring Elvis back. Instead they blow up the usual suspects (L.A., NYC and Washington D.C.). July 3rd. We take all our CGI F18s but these bastards have shields that can withstand a nuke. Dammit! July 4th. Aliens seem to use an operating system programmed by Microsoft since it is vulnerable to viruses written on an Apple notebook. A nuke under the banner of Jolly Roger takes care of the rest.
My Opinion: This time I decided to watch the theatrical cut again and I actually noticed (most? all?) the missing parts and I think they give this film a bit more depth (But what is depth in a puddle? 😉 ). It's still a very enjoyable film if you want to stress your subwoofer. The logic in this movie is as missing as in the Transformers movies but the jokes are not as mundane as the pee jokes. Until I read the name I never noticed that Jasmine was Vernita Green from Kill Bill. And I liked to see Mary McDonnell (President Roslin in Battlestar Galactica) and Margaret Colin (Eleanor Waldorf in Gossip Girl) again.