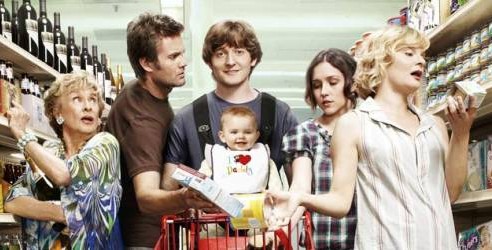 Raising Hope @ Wikipedia
Raising Hope @ IMDb
Jimmy Chance is a young man with no plans for the future who works for his father as pool cleaner. But then a young woman jumps into his van, they have a one-night stand and she gets pregnant. Also – she's wanted for murder and gets executed after giving birth. Jimmy is suddenly a single father.
This reads as weird as it's coming across. But it is surprisingly appealing. It has a very surreal feeling but it also leaves a desire to learn how this odd thing is going to continue.
I'm not sure I'm going to watch it but I will at least watch one more episode (and maybe one more after that (and maybe …)).