Taking advantage of the Thanksgiving Week / Black Friday / Cyber Monday / whatever offers at Amazon.com I bought quite a number of DVDs again this year from Amazon.com.
But this time I was interested how long it would take on average. I noticed it last year that some packages were delivered quite fast while some only arrived after new year's (I assume that the customs offices is closed or at least understaffed in the week between Christmas and New Year's).
So I charted every purchase I made since the beginning of October and when it arrived. Packages that have no orange bar have not been delivered yet.
The first charts simply shows the shipping times from order to shipping and shipping to delivery:
And here I had to fight with Excel to get the chart like I wanted (the empty spaces below the bars is actually a third bar coloured white). I used the date of the first order as a base line and then put the others relative to it: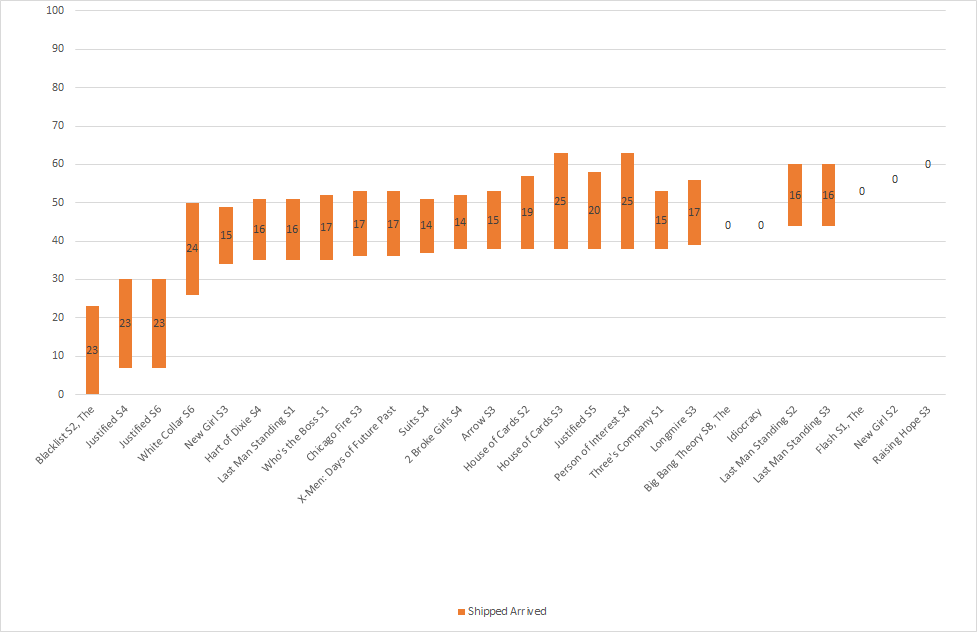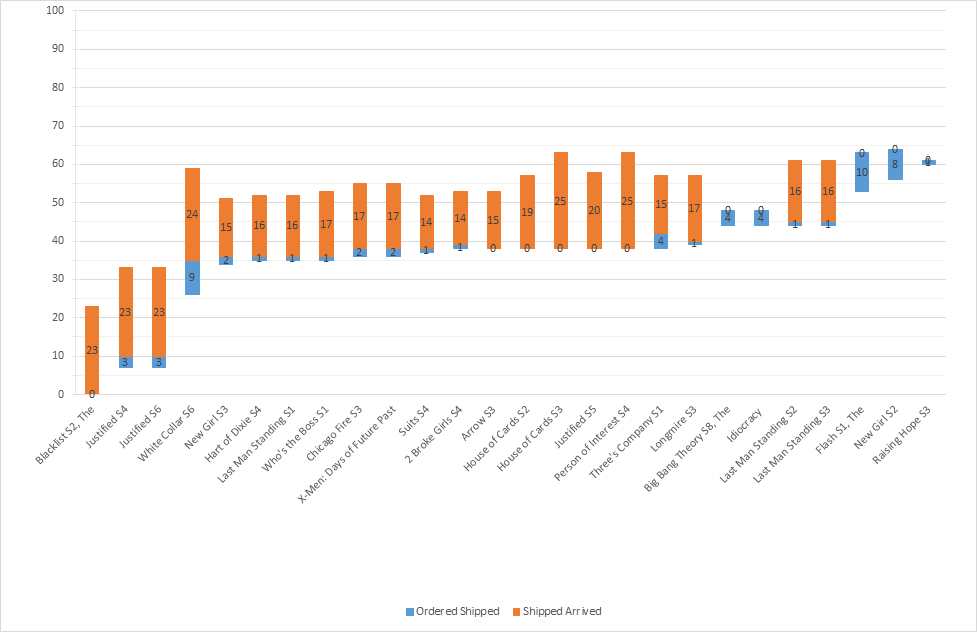 The statistics freak in me is satisfied for now. 😉