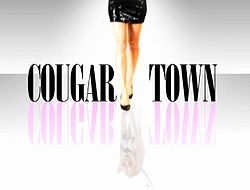 Cougar Town @ IMDb
Cougar Town @ Wikipedia
Cougar Town is a new sitcom featuring Courteney Cox (Monica Gellar in Friends) who plays a 40-year-old single mother with a 17-year-old son and now she tries to date again. And her target is a man much younger than her.
The first episode was funny and Monica Jules was as quirky as ever but I'll have to watch a few more episodes to make up my mind.