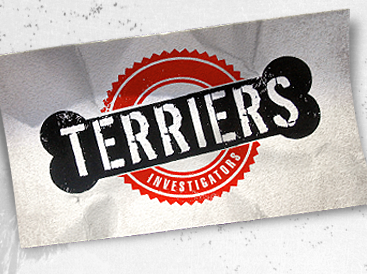 Terriers @ Wikipedia
Terriers @ IMDb
Hank is an ex-cop and an ex-drunk. Britt is his best friend. And together they run an unlicensed private investigations business. Their first case is to retrieve a dog from a mountain of a man, directly followed by helping a young woman who got in the crosshairs of some very powerful tycoon.
I'm not entirely sure where this show is (supposed to be) going but I liked it. It wasn't on my radar until today but … I liked it. Donal Logue from Grounded for Life and Michael Raymond-James from True Blood make an interesting team and my guess is that the episodes will be a mixture of case of the week and the story arc involving that tycoon (because I'm pretty sure that ain't over yet). Since they are neither real cops nor real PIs this could be an interesting change of pace.