I started to watch the show on German television and started to collect the German DVDs.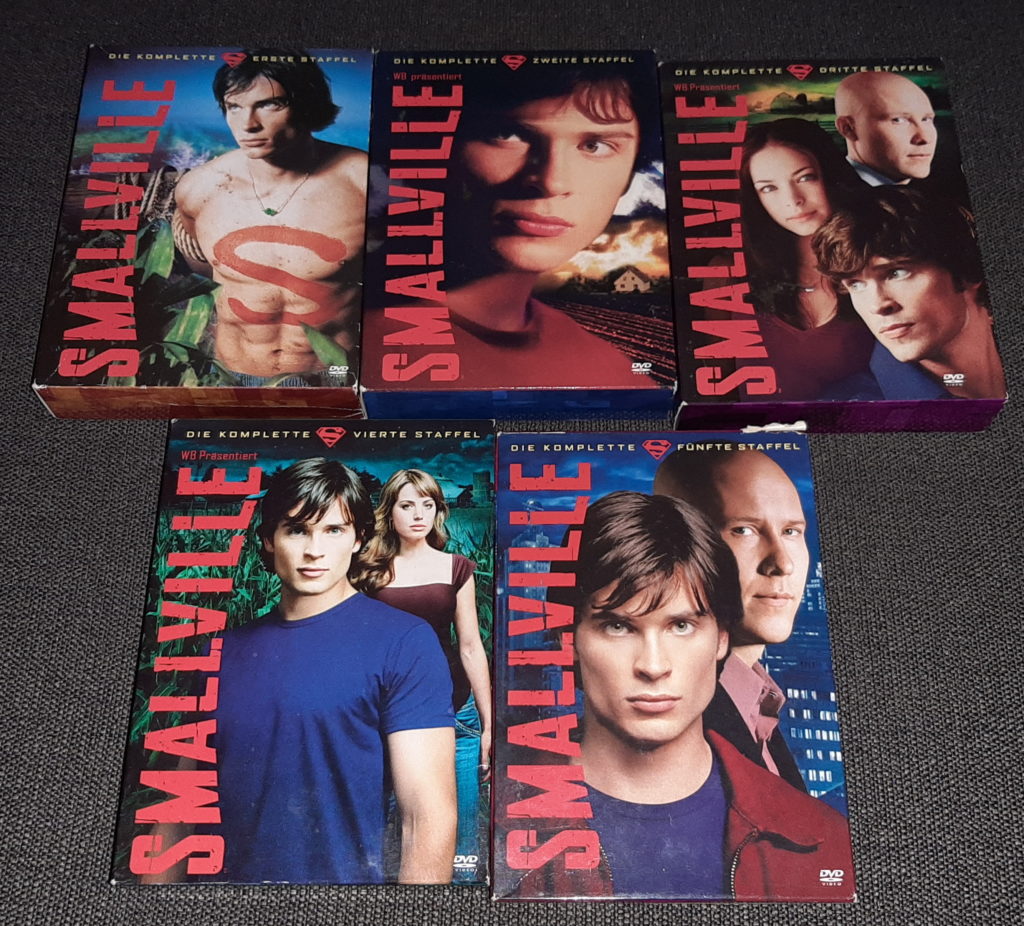 But then unfortunately, a disc of season 4 got defective and I got a cheap replacement from the U.S.
But now I got used to the voices in their slightly lower NTSC pitch (read here about PAL vs. NTSC). So what is one got to do?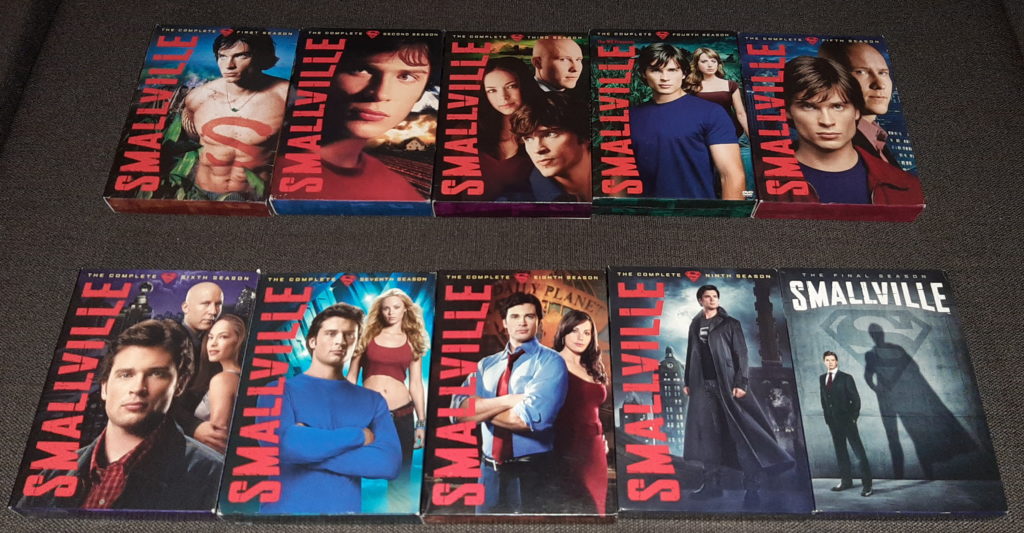 But then this really nice box set came out.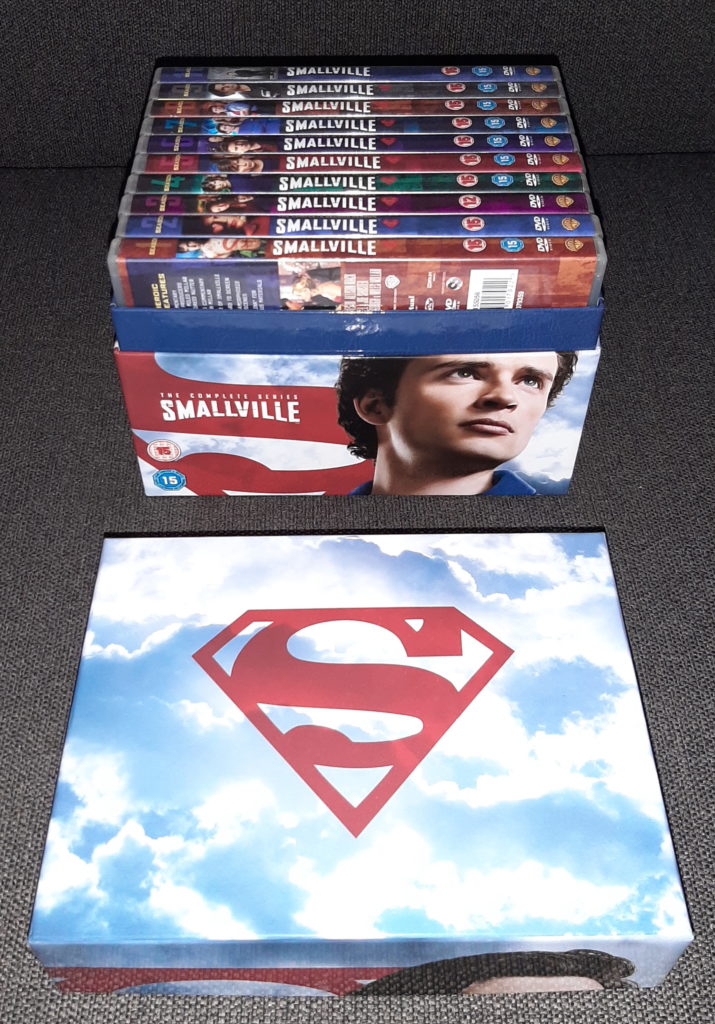 And then they started to release the show on Blu-ray from season six onwards (with Blu-ray the whole PAL vs. NTSC issue died).
And yet again this great box set with a Daily Planet newspaper!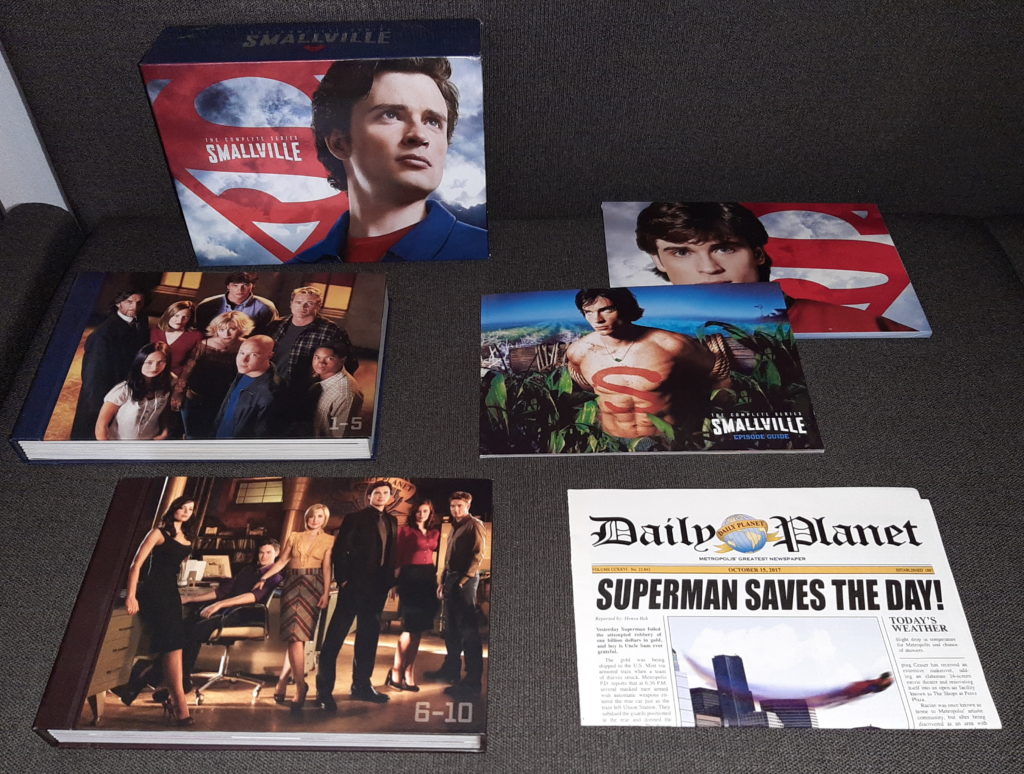 So that's how that happened.