In recent months Amazon has become quite a controversial topic in Germany.
It all started with an "undercover" documentation for one of our TV stations. I watched the docu online after everyone and their dog wrote about it and the first "Boycott!" outcries were made.
I don't know if what the docu claimed was actually true because I found it to be severely lacking in the objective journalism department. If you understand German, you can read my commentary here: ARD vs. Amazon.
The general gist of the controversy is that Amazon hires seasonal workers for the Christmas time and then fires the workers around New Year's. And they also pay according to the union labour contracts for the logistics trade and not the retail trade where the workers would get higher salaries. They can do that because the retailer Amazon EU is based in Luxembourg (mainly for tax avoidance reasons) and what is called Amazon Deutschland is just the fulfiller that operates the deployment centers.
Anyway, two recent events have once again proven to me that Amazon is a great business partner:
#1)
A few months ago I wanted to order the first season of The Newsroom at Amazon.com. Usually the shipping costs for a season are $6.48. For some reason the system charged me $29.52 for a season that only cost $17.99.
It happens, even computers have hiccups from time to time. I contacted the support, they gave me a refund, end of story.
Now it happened again, this time with the sixth season of Burn Notice ($17.11 shipping for a $11.98 product). I contacted the support again and got this reply:
Quote:
---
Hello,
I sorry[sic!] to hear that you've been charged an incorrect shipping charge.
To make this right for you, I've waived the total shipping cost of $17.11 for your order.
---
What can I say except "Thanks"?
#2)
In early November I ordered the 2014 Castle Wall Calendar from a Marketplace seller at Amazon.com.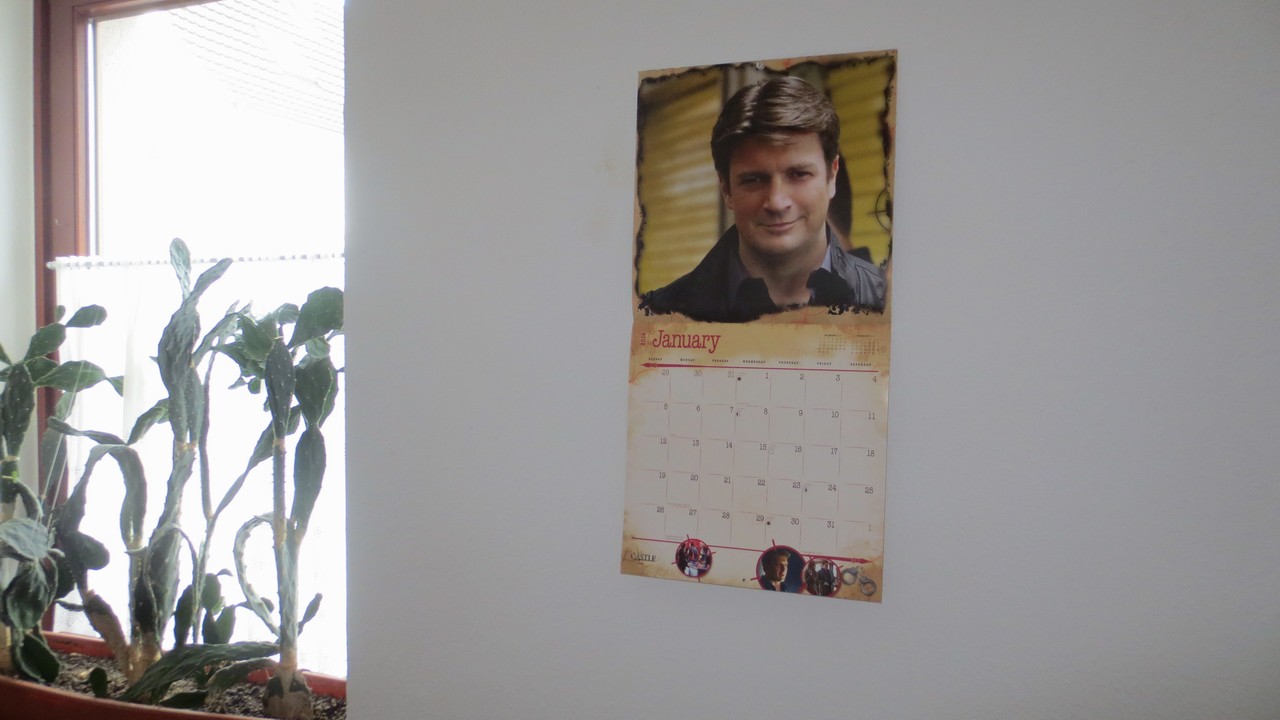 Usually I get these US calendars on Amazon.de as well but this one wasn't available.
And so I ordered it. It was shipped to my usual Packstation (basically a fully-automated post office) in mid-November. When it hadn't arrived by mid-December I looked at the tracking ID. It was shipped with DHL Global Mail as were my other orders fulfilled directly by Amazon.com
What I didn't know then: Global(!) Mail Tracking apparently only works in the US (great job DHL!) because all of my orders which I've gotten long ago are supposedly still somewhere in the US.
But back then I believed the tracking system and contacted the Marketplacer and ask him to query the status of the parcel at DHL. He replied at once that he would send another parcel (Fine by me!).
Another four weeks later (it was January 9th by now) I got fed up and contacted Amazon again, registering a complaint. Because I had paid via gift certificate Amazon reimbursed me by gift certificate.
At the same time the seller contacted me again and asked for an address confirmation. And I decided to indulge him and gave him my home address.
Yesterday the calendar arrived.
I contacted Amazon via a standard form and told them the shipment had arrived and that they could withdraw the money again.
This is the reply:
Quote:
---
Hello from Amazon.com.
Thank you for your reply regarding order 115-xxxxxxx-xxxxxxx.
We are glad to hear you received your order. It appears you opted for the Amazon.com Instant Credit at the time you filed your claim and a gift certificate was applied to your account.
Since the order did not arrive on time we have decided to make an exception and we will not be removing the gift certificate. Please feel free to use this towards your next order and you may consider this transaction closed with no further action required.
---
OK then…
PS: Here are my other calendars for this year:
The Big Bang Theory
Friends